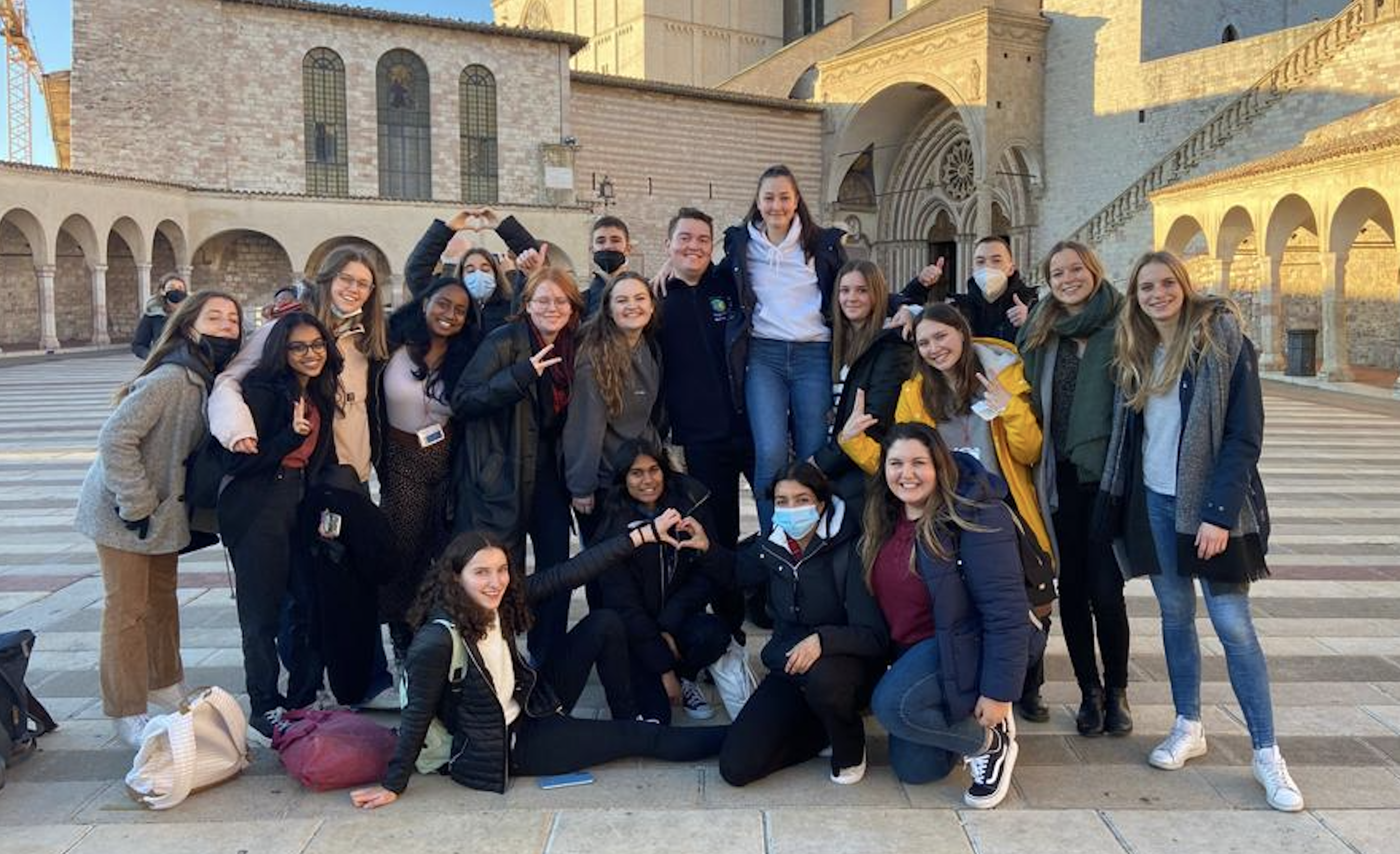 Six students from our school
were given the opportunity
to participate in the
Erasmus+ project in Gubbio, Italy.
The topic of the week was
"I AM – inclusivity and the media – on TV" 
 The first day started off with a few ice breakers and continued with presentations from us students.
All of them were obviously about diversity on TV. Later on a few of us visited the local news and
TV station and learned how to set up and present news.  
 On Tuesday, we took a trip to Perugia and visited the "Palazzo Baldeschi", a museum,
where we saw an exhibition about visual communication and the evolution of stereotypes in paintings.
Afterwards we explored the city by ourselves and enjoyed a nice view of the nearby mountains.  
 On Wednesday, we had a work session in international groups. We developed an ideal TV program including minorities.
After lunch a guest journalist gave us a lecture about his job and inclusion in television.
In the afternoon we took a trip to Assisi where we visited the Basilica of St. Francis.  
On our last day at school, we participated in a workshop at Unaluna, an atelier about printing books and art.
Later we walked to Piazza Grande and performed our dance to "Happy" by Pharrell Williams.
Our last task was to present the results of the TV program we created. In the evening,
all international students went to one last dinner together.  
 On Friday it was already time to say goodbye and everyone left for the airport.
After our flight got cancelled, we had to stay another night in Rome and got home with a delay the next day.
After all, the week was very exciting, we learned a lot about inclusion in television and
made a lot of new international friends.