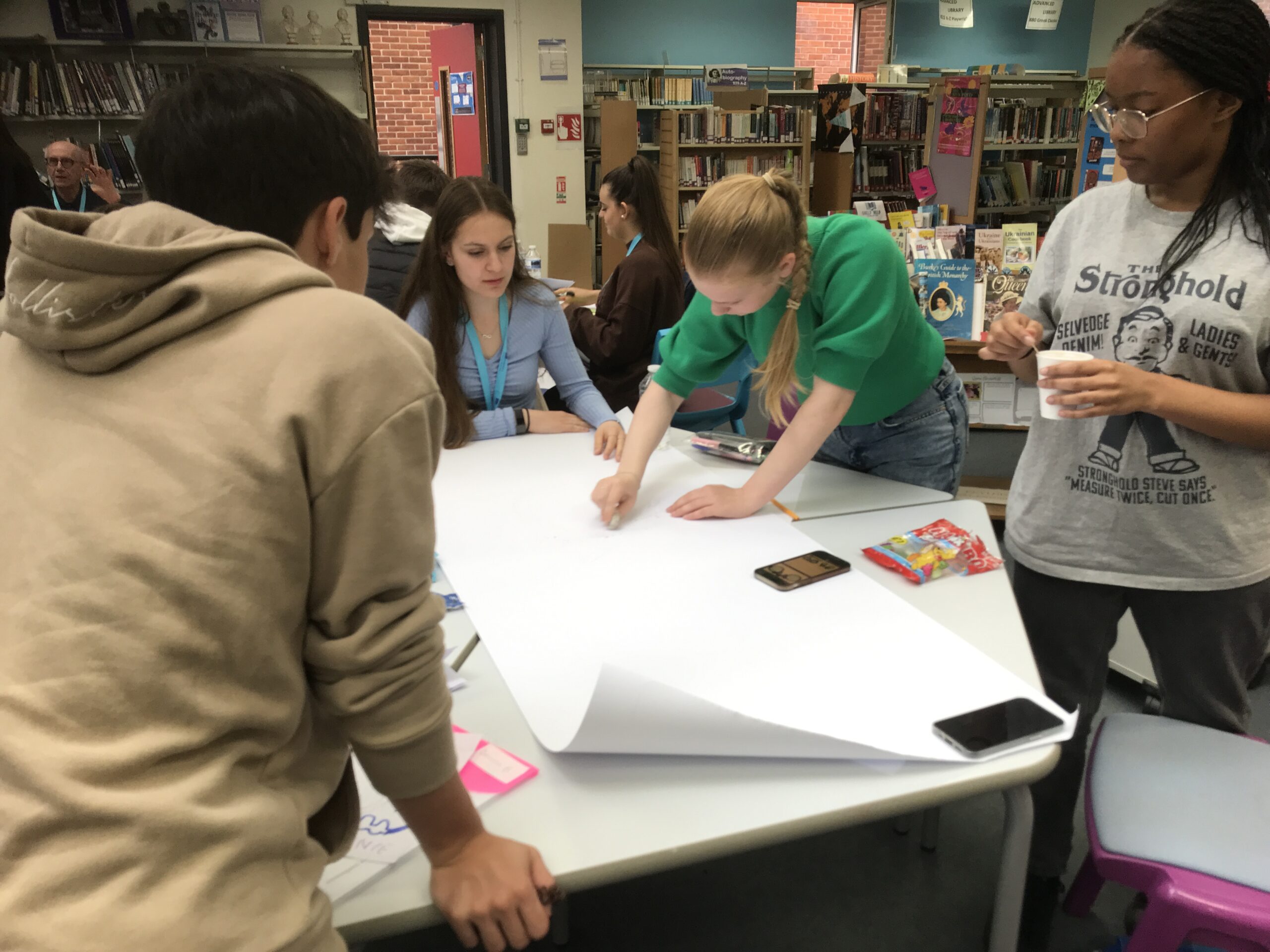 Six students from our school were given the opportunity to participate in the Erasmus+ project in London for a week.
The topic of our week was diversity in advertising.
We worked with students from Romania, Spain, Italy and Great Britain.
On Sunday morning we got together in our group and drove to the airport in Hamburg.
For some of us it was the first flight in their whole life and luckily everything went well.
We arrived at London Gatwick Airport around 1pm.
We checked in at our hotel and met the other international students in the evening at pizza express.
On Monday morning we walked to the Tolworth Girls' School and started working on our projects. Furthermore, every country held their presentation, which were prepared weeks before the journey.
In the evening we went bowling at the Hollywood Bowl. It was very exciting and fun.
On Tuesday we visited London. We saw many attractions as for example the Elizabeth Tower, Westminster Abbey, the British Museum, Buckingham Palace, London Eye, and a lot more.
At the end of the day we had some free time at Leicester Square. Even though it was really exhausting to walk around the whole day, it was one of the best days of the week.
On Wednesday morning we finished our multinational group work and presented the projects.
Also, we had a guest speaker, who informed us about diversity in the media.
In the afternoon we went to Central London by train again. We walked along the Thames to the Tower Bridge, after that we went to Covent Garden by subway, where we had some free time and dinner.
On Thursday, our last day, we visited Windsor Castle and we got the chance to see how the Queen lives.
After that we had some free time in Windsor and Eaton before we went back to the school.
At school we had our unofficial farewell.
In the afternoon we drove to Kingston by bus and went shopping. There we had our last dinner together.
At midnight, back at the hotel, we played games together in the lobby.
The next morning, after our breakfast, we took a train to Wimbledon because we had a few hours left until our flight.
We went shopping and ate lunch.
We took our flight back to Germany, drove to Flensburg and went home with great new memories.
All in all it was a fantastic time, we had the chance to make new international friends and to improve our English skills.
Kiyana and Celina (10F)