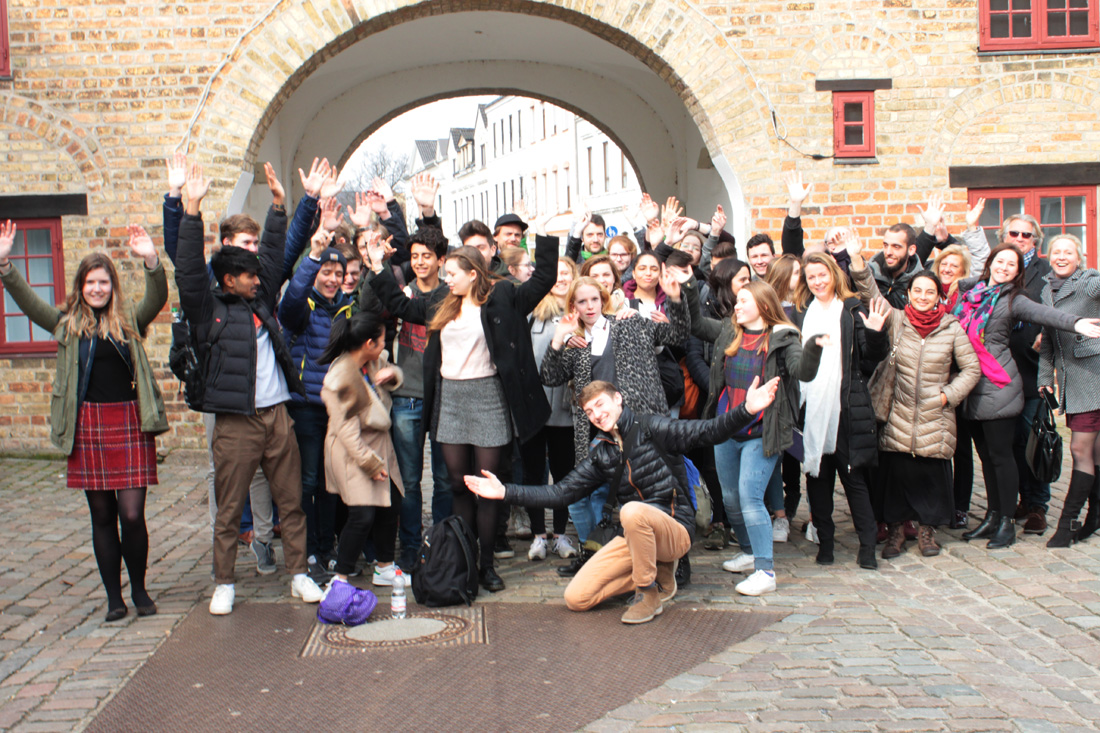 Erasmus-Treffen am Fördegym
Monday the 13th of March:
At the first day of the "Erasmus+ Meeting" we had some ice breaking activities and of course an opening ceremony, which was accompanied by music from our schools "Rockband". And we got first information about Flensburg, minorities and local politics.
Tuesday the 14th of March:
Today we were in Flensborghus, which is a meeting point for the danish minority in Flensburg. There we meet Martin Lorenzen who told us a lot about the danish minority and the Danish-German relationship. Mr. Franzen, a history teacher from our school, led us through Flensburg on a historic walk.
And the task for the rest of the day was quiet difficult: We had to interview stranger's on the street and talk with them about minorities.
Wednesday the 15th of March:
We were in the parliament of Schleswig Holstein in Kiel today. There we met a representative of the SPD in the parliament with whom we were allowed to hold an interview. After that we had some time to discover Kiel and to go shopping.
Thursday the 16th of March:
At our last day of the meeting we had a look at all the collected videos and photos. Out of the whole material we produced a small movie, which was our final product of this week. In the evening we went bowling, which was a lot of fun.
PS. The movie will be available soon.